Are you planning your wedding in the near future?
A large number of wedding ceremonies are now held in a hotel or country house outside of the church and known as a Civil Ceremony which often requires music from a wedding pianist or organist for the ceremony and is hugely supplemented by providing piano music for your guests from a professional pianist during the wedding reception drinks and/or wedding breakfast.
Call Me: 01223 893322
HEAR ME PLAY:

Church Ceremony or Civil Ceremony
If you are planning a hotel wedding ceremony or a marriage or civil partnership at a non-religious venue, there may not be a piano or suitable instrument available. There may not even be an organ or piano available if you are getting married in a church. If you require piano music for a marriage ceremony at a venue without a piano, I can supply a professional digital instrument in order to perform as your wedding pianist ( listen to some sound clip samples here). It also has a very authentic sampled church organ range of sounds to emulate the church or cathedral organ if you prefer the traditional church organ sound for the bridal entrance, etc. rather than a piano.
Wedding Receptions
Wedding receptions will of course vary greatly according to individual taste but, as an experienced professional theatre pianist and cocktail pianist around the world, I can perform any style of music that you require, playing from a vast repertoire without needing any instructions. I can play during the drinks reception and whilst guests are waiting for photographs of the main bridal party to complete. I can also provide music through the wedding breakfast. I will happily discuss any precise requirement details with you prior to the wedding day.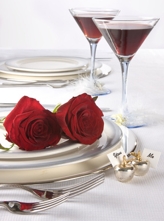 More on Ceremonies
I can play whilst civil ceremony or church wedding guests arrive before the actual ceremony itself, if required - any type of style or age of music to suit (but no religious content for civil weddings) - either as a pianist or organist.
Whilst acting as the musician for wedding ceremonies, I can leave the choice of processional or register-signing music to you, but for civil ceremonies whilst the registrar is present you will not be able to have anything religious or that refers to anything religious in the title. Musical accompaniment can also be provided if someone would like to sing at the ceremony.
It is always a good plan to check with the venue that, if there is a piano on site, it is maintained and accessible on the day of the wedding. If not, I can still supply the professional quality instrument on which to perform.
Check availability for your function date:
Brian Farley - Professional Pianist
01223 893322
AREAS: Essex, East Anglia (including Cambs, Norfolk and Suffolk),
Cambridge, Herts & Beds, London, Kent and Surrey
and surrounding areas of the UK.