I have played as pianist at The Reid Rooms for some wonderful weddings, both using their grand piano during the wedding breakfast and using my digital piano in both the chapel and the bar/patio area for the ceremony and drinks reception.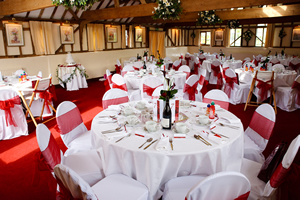 The Reid Rooms is a near-200 year old unique rural setting combining the best of modern facilities with timeless charm and an ideal wedding location in the heart of Essex at Margaret Roding.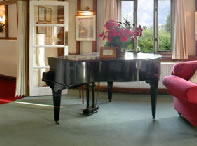 The grand piano is ideally located adjoining the lounge and dining areas so that both drinks receptions in the lounge and wedding breakfasts in the dining-room benefit from my huge library of piano music across all sorts of styles of music from classical through commercial to light jazz standards of Sinatra, Nat King Cole, etc. Of course, you can also supply me with your choice of any particular piano music if you require, and I am also happy to oblige requests there and then on the day, should any guests ask.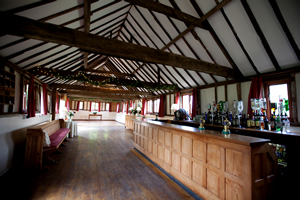 Some ceremonies take place at the end of the bar area and some in the unique little chapel building adjacent the courtyard. I have provided piano accompaniment for both using a professional digital piano and equipment that is perfect for the occasion.
- Check my availability as pianist at the Reid Rooms Here -
Brian Farley - Professional Pianist
01223 893322
AREAS: Essex, East Anglia (including Cambs, Norfolk and Suffolk),
Cambridge, Herts & Beds, London, Kent, Surrey
and surrounding areas of the UK.